Join us in saying:
Dayenu: We have had enough!

But we also have enough. We have what we need to transform our world.
Our Mission
To secure a just, livable and sustainable world for all people for generations to come by building a multi-generational Jewish movement that confronts the climate crisis with spiritual audacity and bold political action.
Our People
Dayenu is building a dynamic, multi-generational movement of American Jews courageously confronting the climate crisis. We are adults, and we are teenagers. We are professionals, and we are students. We are parents, and we are retirees. We are long time climate activists, and we are people increasingly concerned and wondering what we can do about the climate crisis. Some of us draw strength from Jewish teachings and our spiritual roots. Some of us are simply seeking meaningful ways to act.
Grassroots leadership is the engine that drives our work. Through a growing network of Dayenu Circles across the country, we're gathering, training, and taking action to advance bold solutions to the climate crisis. Learn more about Dayenu Circles here →
Dayenu partners closely with other organizations and efforts — within and beyond the Jewish community — to help bring the full strength and voice of the American Jewish community to national and global movements. We also work arm in arm with communities that are directly impacted by, and most vulnerable to, the climate crisis. Learn more about Dayenu's allies and partners here →
Dayenu Leadership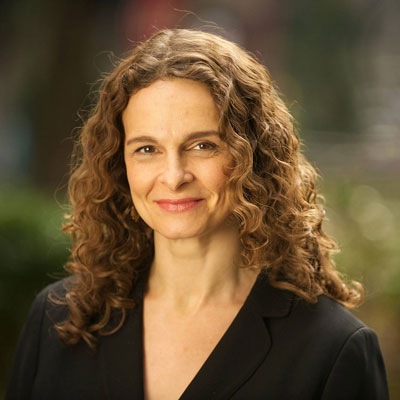 Rabbi Jennie Rosenn
Founder & CEO
Rabbi Jennie Rosenn is the Founder & CEO of Dayenu, a new organization mobilizing the American Jewish community to confront the climate crisis with spiritual audacity and bold political action. Rabbi Rosenn has spent more than two decades leading Jewish non-profit organizations, advocating for social change and creating dynamic new initiatives at the heart of the Jewish social justice movement. Before founding Dayenu, she served as vice president for community engagement at HIAS, where she built a robust Jewish movement responding to the global refugee crisis.
Prior to serving at HIAS, Rabbi Rosenn spent nearly a decade growing the Jewish social justice movement as the director of the Jewish Life and Values Program at the Nathan Cummings Foundation. There she built the Jewish Social Justice Roundtable and the Selah Leadership Training Program, while spearheading initiatives to cultivate the environmental movement and women as agents of change in Israel.
Rabbi Rosenn has also served as rabbi at Columbia/Barnard Hillel, a founding board member of AVODAH: The Jewish Service Corps and Repair the World, and on the boards of the Jewish Funders Network and New York Jobs with Justice. Rabbi Rosenn was ordained by Hebrew Union College-Jewish Institute of Religion where she was a Wexner Graduate Fellow. She has twice been named one of the Forward's 50 most influential Jews in America.
Phil Aroneanu
Chief Strategy Officer
Phil Aroneanu is an organizer and political strategist. He co-founded 350.org, where he helped launch and run dozens of efforts, including the campaign against the Keystone XL Tar Sands pipeline, the Fossil Fuel Divestment campaign, and the People's Climate March. He directed Bernie Sanders' 2016 campaign in New York, helped mobilize millions to the streets and the ballot box after the 2016 elections, and directed digital organizing at the American Civil Liberties Union. Phil has also consulted and managed a variety of global, national, and state-level electoral and advocacy efforts.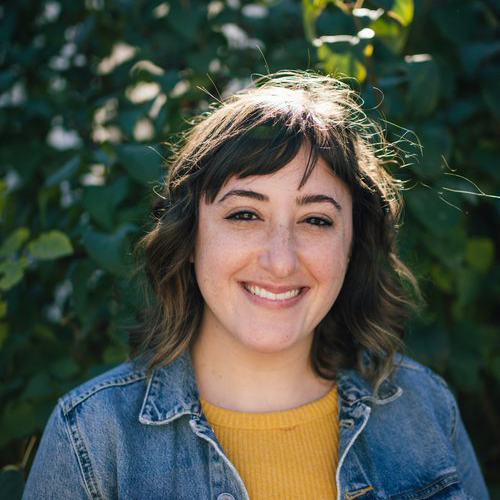 Libi Baehr-Breen
Development Manager
Libi is passionate about using fundraising as a tool for impacting change, amplifying stories, and connecting people to the causes they care about. Originally from Virginia, Libi graduated with a BS in Business and Enterprise Management from Wake Forest University and has been a fundraising leader at a range of Jewish and cultural organizations for the past six years. Most recently, she served as the Director of Development at Theater Latté Da in Minneapolis, MN, where she led all fundraising efforts and grew the donor base by nearly 200%. When not at work, Libi can be found running, reading, or trying to teach herself how to bake.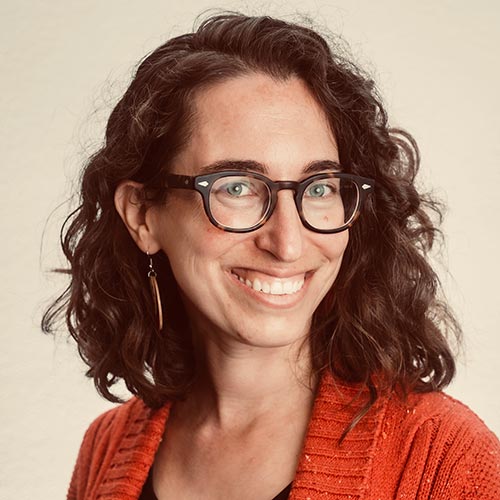 Rabbi Laura Bellows
Director of Spiritual Activism and Education
Rabbi Laura Bellows works to build climate-resilient, spiritually-rooted, justice-seeking communities centered in Jewish wisdom. She has served as a curriculum and ritual designer, outdoor experiential educator, program manager, artist, and facilitator in Jewish and inter-religious spaces. Laura studied Environmental Studies at Oberlin College and was ordained at Hebrew College, where she recently lead Prozdor and Teen Learning programs. She moonlights as a soferet (scribe) and freelance rabbi for couples and communities throughout the Boston area.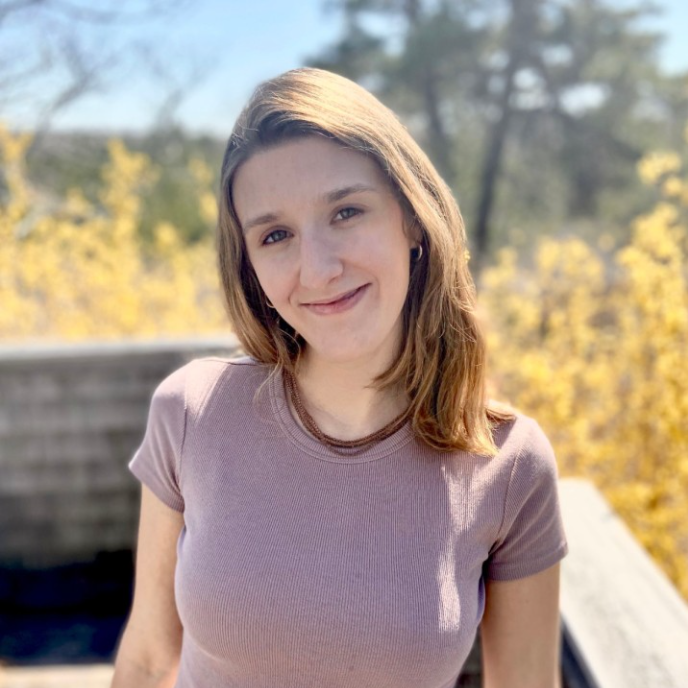 Jaime Kaiser
Digital Communications Manager
Jaime Kaiser believes in the power of storytelling to inform, inspire and mobilize. Her media expertise has roots in public radio, where she produced and edited dozens of stories for a weekly PRX show about the environment. Jaime was previously a lead producer for Post Script Media, a climate podcast startup. She has collaborated on climate and clean energy content with a range of other digital media companies including The Years Project, Canary Media and Gimlet Media. In her spare time, she enjoys rock climbing and exploring new restaurants in her Chicago neighborhood. Jaime has a bachelor's degree in English Literature from Brandeis University.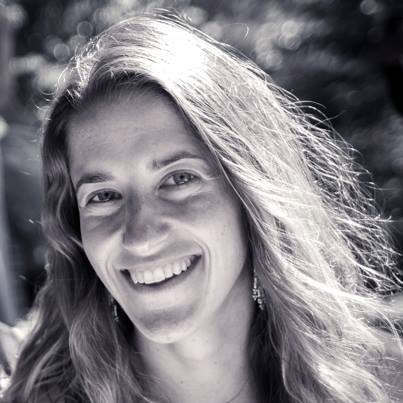 Vicki Kaplan
Director of Organizing
Vicki Kaplan is an organizer, activist, and campaigner committed to movement-building and anti-racism. As Organizing Director and campaigner at MoveOn from 2012-2020, she oversaw organizing programs, mobilizations, and election campaigns that engaged and developed the leadership of tens of thousands of activists. Prior to MoveOn, Vicki worked with communities around the country to shut down dirty coal plants, was a labor and human rights organizer in the midwest, and campaigned to protect water as a public resource. Her organizing work has been featured in the Washington Post, the Wall Street Journal, and the Los Angeles Times. She lives in her hometown of Los Angeles, California with her spouse and toddler.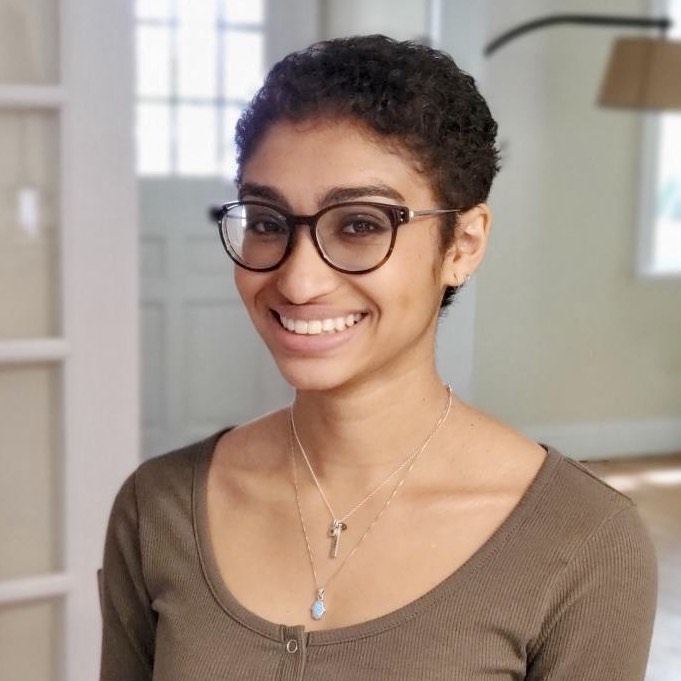 Sumner Lewis
National Organizer
Sumner Lewis is a Jewish writer, history buff, and musician. She currently resides in Brooklyn as a part of the inaugural JOC Bayit of the Avodah Service Corps. Some of her various endeavors include writing for Alma as a 2020-2021 College Writing Fellow and moderating the keynote session at UMASS's Undergraduate Research Conference. At Dayenu, Sumner focuses on supporting young people - ages 18 to 30 - with Jewish climate organizing. Sumner is a recent graduate of Westfield State University with a BA in Political Science and minors in Ethnic and Gender Studies, Communications, and History.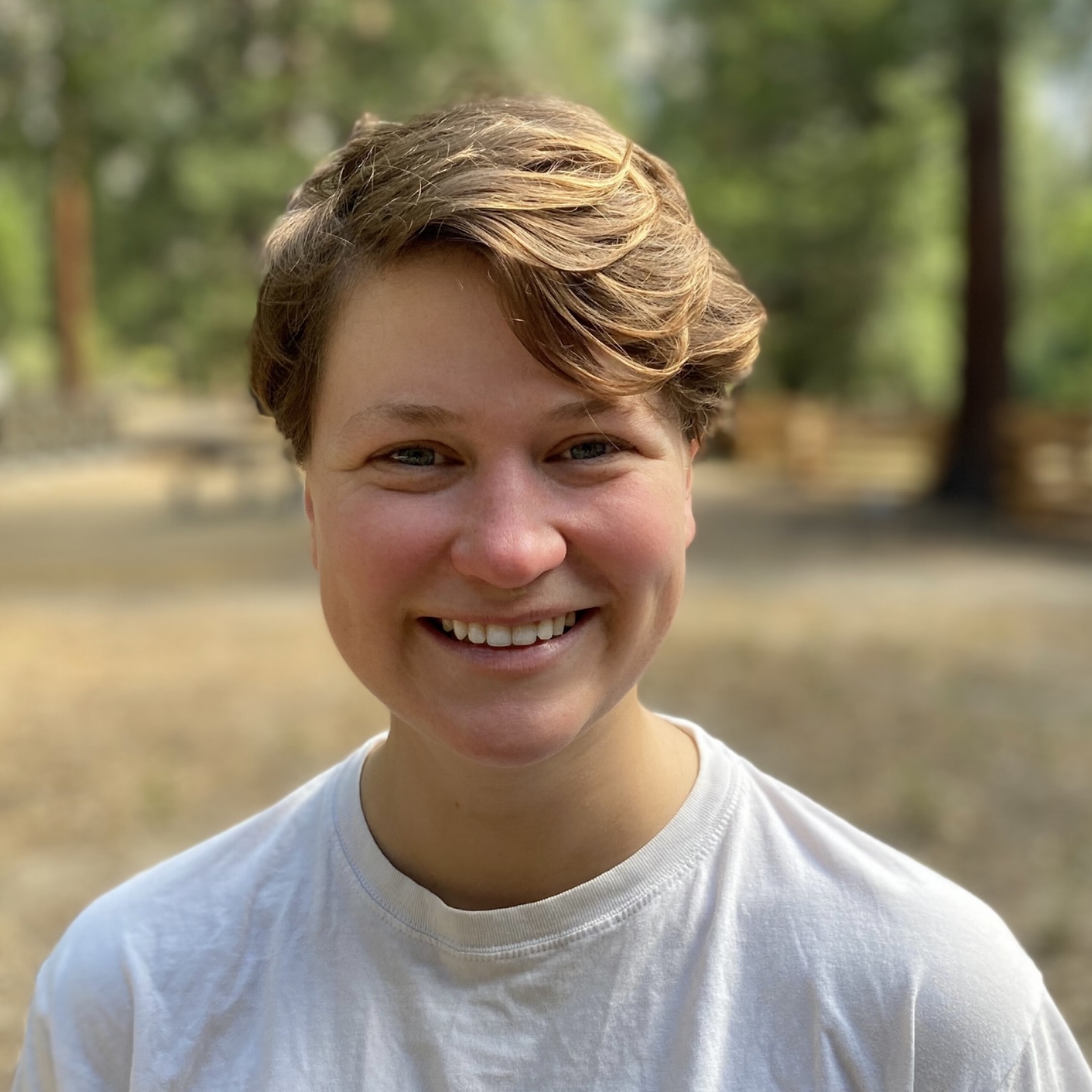 Muriel MacDonald
National Organizer
Muriel MacDonald is an organizer, trainer, and communicator based in San Francisco, CA. As a volunteer with Sunrise Movement, Muriel trained hundreds across the country, coordinated direct actions, and served on the executive leadership team of Sunrise Bay Area. Muriel also worked in Public Affairs for Skip, an electric scooter company, and as a community builder at The Kitchen, a Jewish congregation in San Francisco. When not working, Muriel can be found making music on Shabbat, riding bikes, and plotting direct actions. Muriel holds a B.A. in Modern Studies from the University of Virginia.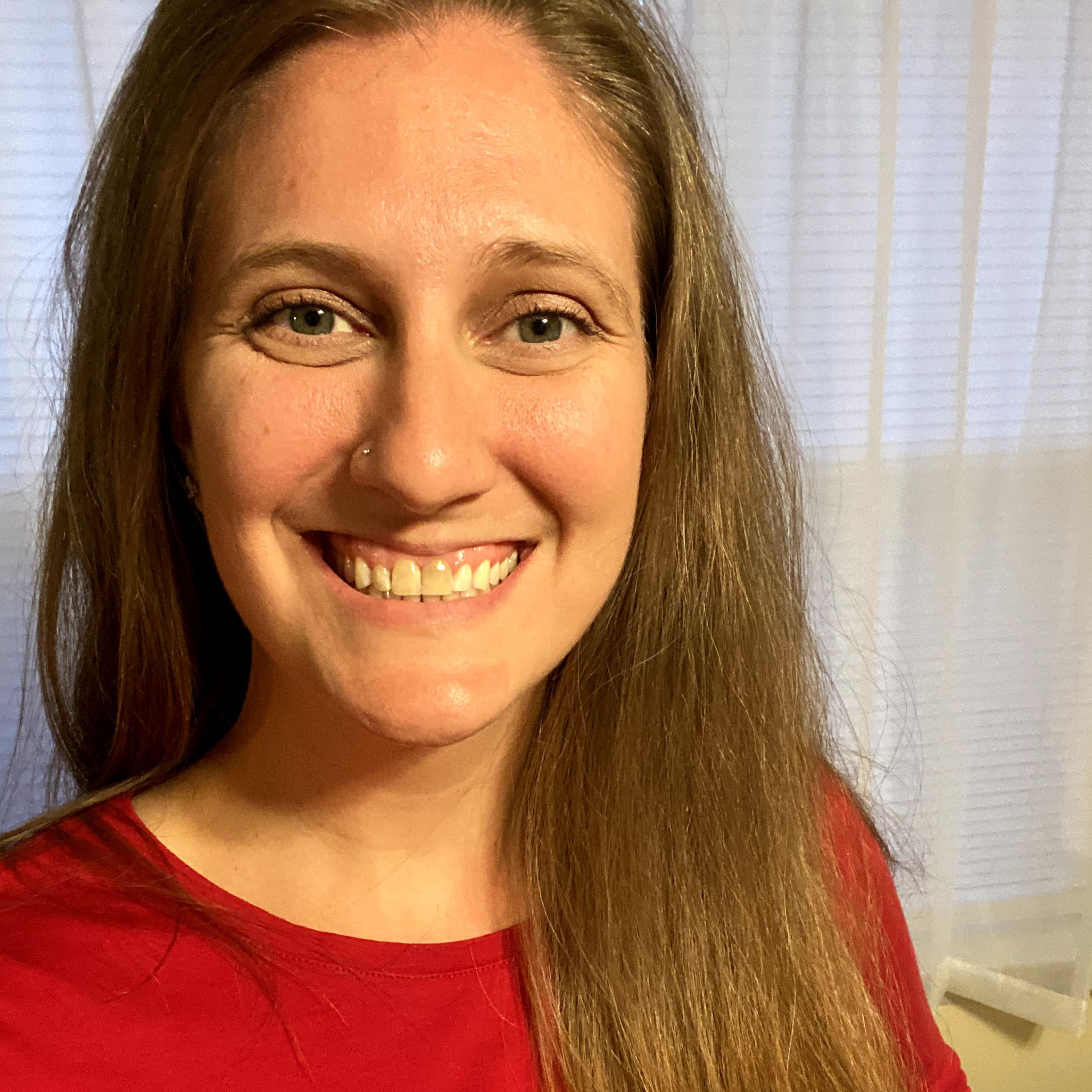 Julia Paddison
Executive Assistant
Julia Paddison is a social justice activist, graduate school student, enthusiast of organized spreadsheets and systems, and identifies her core values as curiosity and connection. Julia most recently worked for the Reconstructionist Rabbinical College after spending nearly a decade as a yoga teacher, teaching over 5,000 hours of yoga, leading international retreats, and connecting with thousands of students. She is currently enrolled in a Master of Social Service program at Bryn Mawr College. Julia loves to cook almost as much as she loves to eat and has never met a dog that she doesn't want to hug. She lives in the suburbs of Philadelphia, PA.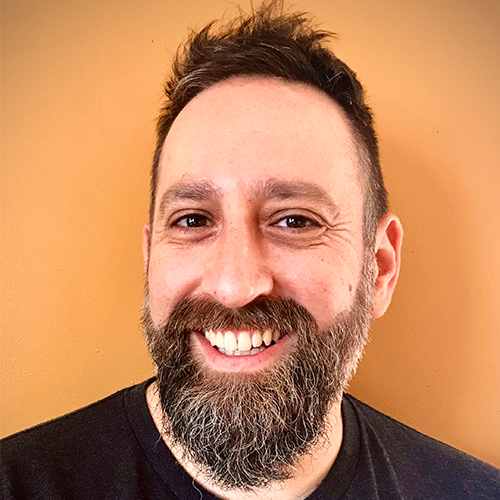 Nati Passow
Director of Operations & Finance
Nati Passow has been a leader in the Jewish environmental movement for the past two decades. He co-founded and served as Executive Director of the Jewish Farm School, overseeing hundreds of programs for children, college students, and adults. Nati was a Joshua Venture Fellow and recognized in Jewish Week's 36 Under 36. From 2019-2021 he taught as an assistant professor of sustainable food systems at Temple University. When not working, Nati can be found biking, tending his garden, and sharing food with family and friends in West Philadelphia.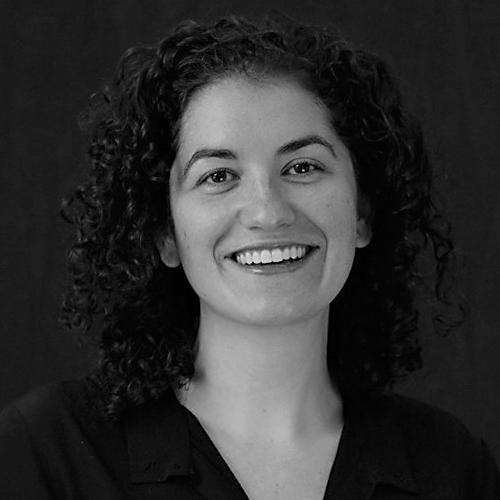 Dahlia Rockowitz
Washington Director
Dahlia Rockowitz believes in the power of everyday people to demand and win inclusive, equitable, and ambitious climate solutions. She previously worked in both the climate and Jewish social justice movements, planning activist trainings for thousands of committed volunteers around the world at The Climate Reality Project and advocating to the US government in support of human rights and climate justice worldwide at American Jewish World Service. Dahlia studied environmental justice and policy at the University of Michigan, where she also co-designed a massive open online course on how to address and respond to climate change.
Associates
Rabbi Shoshana Meira Friedman

Rabbinic Ambassador

Jen Myzel

Spiritual Adaptation Workshop Facilitator

Sarah Rockford

Organizing & Leadership Development Fellow

JTS Fellowship Program
Rabbi Shoshana Meira Friedman is a writer, mother, and climate activist in Boston. She serves as the Director of Professional Development at Hebrew College. Her song The Tide Is Rising, which she co-wrote with her husband Yotam Schachter, has spread as an anthem in the climate movement. Her writing has been published in various venues including The New York Times, YES! Magazine, WBUR's Cognoscenti, and Rooted & Rising: Voices of Courage in a Time of Climate Crisis (Rowman & Littlefield, 2019).
Rabbi Shoshana is an alumna of the Wexner Graduate Fellowship, JOIN For Justice, and Oberlin College where she was also a Henry David Thoreau Scholar. She was ordained by Hebrew College in Newton, MA. She lives in Boston with her husband and son.
Jen Myzel is a singer-songwriter, children's book author and elementary school teacher. Jen's three studio albums are inspired by her eight years of study with Joanna Macy, founder of the Work that Reconnects. Jen's children's sing-a-long book, 'Yellow Lotus Flower', has been praised by Joanna as "a story for our times". As a teacher and musician, Jen has collaborated with inspiring, family-friendly artists including the Alphabet Rockers, Octopretzel and Empty Hands Music, and has performed at various change-maker events including the Bioneers Conference and the March Against Monsanto. Jen is a founding member of the Thrive Street Choir and has written and led songs for direct actions and rituals across the Bay Area including the widely sung "Gentle Heart." Jen currently lives in a land-based community in the occupied Miwok and Pomo territory of Occidental, CA with her husband, newborn son and seven other humans aspiring to be more graceful stewards of this beautiful Earth.
Sarah Rockford is a first-year rabbinical student at the Jewish Theological Seminary. Before moving to New York, Sarah lived in central Maine where she worked with the Center for Small Town Jewish Life and Colby College Hillel. She comes to the project of Jewish climate advocacy with a background in trail maintenance and ecological restoration work on Colorado's 14,000 ft. peaks, as JOFEE fellow with Hazon (Jewish outdoor food, farming, and environmental education), and as a farmhand on small organic farms. Sarah is thrilled to work at the intersection of Jewish community and climate justice—supporting fellow organizers to effect systemic change that is inspired by the best of Jewish civilization.
Advisory Board
Rabbi Elka Abrahamson

Shifra Bronznick

Rabbi Sharon Brous

Josh Burstein

Keya Chatterjee

Dana R. Fisher

Mirele Goldsmith

Rachel Jacoby Rosenfield

Rabbi Joy Levitt

Nate Looney

Chloe Maxmin

Aliza Mazor

Bill McKibben

Joelle Novey

John S. Ruskay

Rabbi David Saperstein

Rebecca Solnit

David Turnbull

Akaya Windwood
Rabbi B. Elka Abrahamson is President of The Wexner Foundation. She oversees the Foundation's full range of activities and imagines how the Foundation might further strengthen and educate Jewish professional and volunteer leaders in North America and public service leaders in the State of Israel. Rabbi Abrahamson has been associated with the Foundation for many years. She was the Director of the Graduate Fellowship Program and Vice President prior to assuming her current role in 2011.
A proud member of the Frozen Chosen, Elka, a native Minnesotan, earned her teaching degree from the University of Minnesota and spent the early years of her career creating curricula for religious schools and informal educational settings, particularly Jewish camps. Ordained at HUC-JIR, New York, Elka began her career as associate rabbi at Peninsula Temple Beth El, San Mateo, CA. She then served, with her husband, Rabbi Martin (Misha) Zinkow, as co-senior rabbi at Mount Zion Temple in St. Paul, MN.
Rabbi Abrahamson, well known as a dynamic speaker and engaging teacher is relentlessly optimistic about the Jewish future owing to the remarkable leaders she encounters in her rabbinate, many of them Wexner Alumni. She serves as High Holiday Rabbi at the 92nd Street Y in New York City and has been published in magazines, books and journals. She is a popular scholar-in-residence, presenter, and keynote speaker for a wide variety of Jewish organizations. She received the Bernard Reisman Award as an outstanding member of the professional Jewish community and is the 2019 recipient of the Mandelkorn Distinguished Service Award.
Elka is an avid student and dedicated teacher of Mussar. She also loves a good football game, especially if the Vikings (or Buckeyes) are winning.
Shifra Bronznick is a strategist to social sector networks, organizations and leaders. Her ongoing partnership with Auburn has deepened its influence and impact on the multi faith movement for justice. Shifra created the groundbreaking Better Work, Better Life paid leave campaign. The Men as Allies initiative she launched has influenced creative approaches to diversifying thought leadership across sectors. The leadership programs she designs support hundreds of women in cultivating their full potential and advancing social change. Her change management consulting projects have affected the trajectory of many leading organizations in the Jewish community and across the nonprofit field.
Shifra was Founder and President of Advancing Women Professionals & the Jewish Community, recognized annually by the philanthropic guide, Slingshot, for leadership and innovation. She co- authored Leveling the Playing Field with Didi Goldenhar and Marty Linsky. Her action research projects with the Nathan Cummings Foundation, including Visioning Justice, strengthened the field of Jewish social justice and led to the creation of the Selah Leadership program and to the establishment of the Jewish Social Justice Roundtable. The leadership consultant to the White House Project for over a decade, recently, Shifra and her colleague Didi Goldenhar piloted a new philanthropic curriculum for Women Moving Millions.
Shifra has been chosen three times by The Forward as one of the fifty most influential Jews. She received the 2019 Lives of Commitment award from Auburn Seminary, the Leading Lights award from the Future Work Institute, the Distinguished Leader award from A Better Balance and is a Ford Foundation Public Voices Fellow. Shifra was a senior fellow at NYU's Research Center for Leadership in Action and she teaches strategic leadership at NYU Wagner Graduate School for the Executive Masters in Public Administration program. Previously, Shifra was the Executive Vice President of Swig, Weiler and Arnow Management Company where she oversaw business operations and spearheaded philanthropic initiatives.
Rabbi Sharon Brous is the senior and founding rabbi of IKAR, which launched in 2004 with the goal of reinvigorating Jewish tradition and practice and inspiring people of faith to reclaim a moral and prophetic voice. IKAR, one of the fastest growing and most influential Jewish congregations in the country, is credited with sparking a rethinking of religious life in a time of unprecedented disaffection and declining affiliation. Brous's TED talk, "Reclaiming Religion," has been viewed by more than one million people and translated into 14 languages. In 2013, she blessed President Obama and Vice President Biden at the Inaugural National Prayer Service, and in 2017, she spoke at the Women's March in Washington, DC. Brous was named #1 on the Newsweek/The Daily Beast list of the most influential Rabbis in America, and has been recognized numerous times by The Forward and the Jerusalem Post as one of the fifty most influential Jews.
Keya Chatterjee is Executive Director of US Climate Action Network (USCAN), and author of the book The Zero Footprint Baby: How to Save the Planet While Raising a Healthy Baby. Her work focuses on building an inclusive movement in support of climate action. Keya's commentary on climate change policy and sustainability issues has been quoted in dozens of media outlets including USA Today, the New York Times, Fox News, the Associated Press, The Washington Post, and NBC Nightly News. Prior to joining USCAN, Keya served as Senior Director for Renewable Energy and Footprint Outreach at the World Wildlife Fund (WWF), where she worked for eight years. Before that, Keya was a Climate Change Specialist at USAID. Keya also worked at NASA headquarters for four years, communicating research results on climate change. Keya was a Peace Corps Volunteer in Morocco from 1998 to 2000. She currently serves on the board of the Washington Area Bicycling Association. Keya received her Master's degree in Environmental Science, and her Bachelor's in Environmental Science and Spanish from the University of Virginia.
Dana R. Fisher is a Professor in the Department of Sociology at the University of Maryland. Her research explores democracy, civic participation, activism and environmental policymaking with recent studies focusing on the youth climate movement and the American Resistance. She has authored over sixty peer-reviewed research papers and book chapters and has written six books. Her most recent book is American Resistance (Columbia University Press 2019).
Professor Fisher has written about her work for the Washington Post, TIME, the American Prospect, and other outlets. She has presented her work to the media, federal agencies, foundations, and other organizations, including the National Science Foundation, the National Oceanic and Atmospheric Administration (NOAA), and the National Academies of Science, Engineering, and Medicine. Fisher is currently serving as a Contributing Author for Working Group 3 of the Intergovernmental Panel on Climate Change's Sixth Assessment Review (IPCC AR6) writing about citizen engagement and activism.
Dr. Mirele B. Goldsmith is an environmental psychologist, educator, and activist. Mirele is an expert in how to change human behavior to solve environmental problems and build a sustainable future. She is the founder of Jewish Earth Alliance, a national advocacy coalition raising a moral voice on climate change to the US Congress. Mirele attended the UN Summit on Climate Change in Copenhagen and was the lead Jewish organizer for the People's Climate Marches in New York and Washington. She directed Hazon's Jewish Greening Fellowship, a program funded by UJA-Federation of New York that mobilized 55 synagogues, JCCs, day schools, and social service organizations to respond to climate change. Mirele's writings on Judaism and sustainability have been widely published and she has shared Jewish environmental teachings in Jewish and interfaith settings from Kathmandu to the Salisbury Cathedral to the Parliament of World Religions.
Rachel Jacoby Rosenfield is Executive Vice President at the Shalom Hartman Institute of North America, where she shapes the vision and strategy, leads the staff, oversees programs and operations, and develops the culture. Previously, she was Director of Experiential Education at the American Jewish World Service, and the founding director of the Jewish Greening Fellowship, an initiative to cultivate environmental change leadership among Jewish communal professionals, reduce the environmental impacts of non-profit organizations in the New York area, and generate meaningful responses to global climate change. Rachel is a teacher, writer and speaker—skills honed early as a scholar of literature and developed throughout her career as an educator and curriculum writer. Rachel holds an M.A. in Comparative Literature from the University of California at Berkeley. She lives with her husband, a psychiatrist, and is the mother of two (almost) grown children.
Rabbi Joy Levitt is the Chief Executive Officer at the Marlene Meyerson JCC Manhattan, one of the largest Jewish Community Centers in the world, serving over 3,000 people each day. In the heart of Manhattan's Upper West Side, and together with our community, the JCC creates opportunities for people to connect, grow, and learn within an ever-changing Jewish landscape.The JCC imagines a community that is diverse and engages meaningfully with its values, culture, and ideas in people's everyday lives. Prior to coming to the JCC, Rabbi Levitt served congregations on Long Island and in New Jersey. She earned a Bachelor's degree from Barnard College and a Masters degree from New York University in American Studies and was ordained at the Reconstructionist Rabbinical College. She is the founder of the Jewish Journey Project, an initiative designed to revolutionize afternoon Jewish education for children and the co-author of A Night of Questions: a Passover Haggadah. She serves on the boards of the Shefa School, a new Jewish community day school for children with language-based learning disabilities; Plaza Jewish Community Chapels; The Jerusalem Foundation; and Israel story. She is married to Rabbi Michael Strassfeld, and together they have five children and three grandchildren.
Nate Looney is JEDI Director of Community Safety & Belonging at Jewish Federations of North America. Nate is a social entrepreneur, diversity strategist, US Army Veteran, and urban farmer. Prior to joining JFNA, Nate was the Manager of Racial Justice Initiatives at Avodah, where he developed the JOC Bayit. Nate is a Bend the Arc Selah alum, A Wider Bridge alum, and a Wexner Field Fellow. He currently serves on the National Young Farmers Coalition's Policy Setting Committee, Dayenu's Advisory Council, and serves as a board member at Jewish Multiracial Network, Urban Adamah and JQ International. In 2015, Nate graduated with his BA in Business from American Jewish University and started his first company, Westside Urban Gardens the next day. He is passionate about diversity, equity, and inclusion, and speaks publicly about intersectionality and diversity across multiple sectors. When not working, Nate can be found sailing, deep sea fishing, or camping.
Chloe Maxmin is the Representative for the rural Maine House District 88, the first Democrat to win the District 88 seat. She serves as the youngest woman in the Maine legislature. Chloe's expertise and focus is on building a durable, values-based movement — with a particular focus on rural regions — to combat the climate crisis.
Chloe was raised on her family's farm in Nobleboro, Maine, and has been a community organizer for 15 years. Chloe co-founded Divest Harvard – a campaign calling on Harvard University to divest from fossil fuels that ultimately drew 70,000 supporters. In 2015, after graduation from Harvard, Chloe returned to Maine. Her life-long climate activism has won her broad recognition.
Aliza Mazor is the Chief Field-Building Officer for UpStart. UpStart partners with trail-blazing leaders to create a more just, vibrant and inclusive Jewish community. As Chief Field-Building Office, Aliza supports an alumni network of over 100 organizations, helps to craft Collaboratory, an annual gathering of Jewish game-changers, and serves on the Leadership Team. Prior to joining UpStart, Aliza was the Executive Director of Bikkurim: Advancing New Jewish Ideas. In parallel to her service at Bikkurim, Aliza has worked as an independent consultant to non-profits and philanthropies in many fields including social entrepreneurship, human rights, international development, community development, anti-poverty work, women's rights, and the intersection between documentary film and social activism. Aliza has developed curricula in non-profit management and consults on strategy, fundraising, and board development, executive transitions and management. Aliza has also served as associate director of an international public foundation, director of development for a regional management assistance organization, and director of training for a national social justice organization.
A Chicago native, Aliza, spent fifteen years living and working in Israel and holds an MSW in Social Welfare Planning from the Paul Baerwald School of Social Work at Hebrew University in Jerusalem. She currently lives in New York City.
Bill McKibben is an author and environmentalist who in 2014 was awarded the Right Livelihood Prize, sometimes called the 'alternative Nobel.' His 1989 book The End of Nature is regarded as the first book for a general audience about climate change, and has appeared in 24 languages; he's gone on to write a dozen more books. He is a founder of 350.org, the first planet-wide, grassroots climate change movement, which has organized twenty thousand rallies around the world in every country save North Korea, spearheaded the resistance to the Keystone Pipeline, and launched the fast-growing fossil fuel divestment movement.
The Schumann Distinguished Scholar in Environmental Studies at Middlebury College and a fellow of the American Academy of Arts and Sciences, he was the 2013 winner of the Gandhi Prize and the Thomas Merton Prize, and holds honorary degrees from 18 colleges and universities. Foreign Policy named him to their inaugural list of the world's 100 most important global thinkers, and the Boston Globe said he was "probably America's most important environmentalist."
A former staff writer for the New Yorker, he writes frequently for a wide variety of publications around the world, including the New York Review of Books,National Geographic, and Rolling Stone. He lives in the mountains above Lake Champlain with his wife, the writer Sue Halpern, where he spends as much time as possible outdoors . In 2014, biologists honored him by naming a new species of woodland gnat — Megophthalmidia mckibbeni — in his honor.
Joelle Novey directs Interfaith Power & Light (DC.MD.NoVA), through which hundreds of congregations of all faiths across the DC area and Maryland are responding to climate change as a moral issue. She speaks widely throughout the region about the role of religious communities in responding to the climate crisis, and is particularly encouraged that her own Jewish community is now being called nationally to coordinated climate action by Dayenu. She is grateful to be part of several grassroots Jewish communities, including Tikkun Leil Shabbat, Minyan Segulah, and the National Havurah Committee.
Dr. John Ruskay has served in senior positions of leadership in the North American Jewish community for over 40 years. In each position, he has focused on seizing the opportunity to strengthen and renew Jewish life in the most open, accepting context in which Jews have ever lived. He served as Executive Vice President of UJA-Federation (1999 to 2014), Education Director of the 92nd Street Y (1979 to 1985), and Vice Chancellor of the Jewish Theological Seminary (1985 to 1993). He earned his PhD in Political Science from Columbia University.
In 2016, President Obama appointed Dr. Ruskay to a two-year term as a Commissioner of the United States Commission on International Religious Freedom. Dr. Ruskay is EVP Emeritus at UJA Federation, a Senior Fellow at the Jerusalem-based Jewish Policy Planning Institute, a Special Advisor to the Israel Policy Forum, and a Mentor in the Mandel Foundation Leadership Program. Dr. Ruskay has been an activist for over fifty years, including as a founder of the New York Havurah, Breira, the Abraham Joshua Heschel School, and the Coalition on the Environment in Jewish Life (COJIL). He also served for over a decade as Treasurer of the National Religious Partnership for the Environment (NRPE).
Dr. Ruskay writes and lectures widely, and has received numerous honors including honorary degrees from Hebrew Union College (HUC), Jewish Theological Seminary (JTS), Yeshiva University (YU) and the Reconstructionist Rabbinical College (RRC). Dr. Ruskay lives in New York with his wife Robin Bernstein. Together they have five children and nine grandchildren.
Rabbi David Saperstein currently serves as the President of the World Union for Progressive Judaism. Designated by Newsweek Magazine as the most influential rabbi in America and by the Washington Post as the "quintessential religious lobbyist on Capitol Hill," for decades he directed the Religious Action Center of Reform Judaism, representing the Reform Jewish Movement, the largest segment of American Jewry, to the U.S. Congress and Administration.
For over two years (2015-2017), Rabbi Saperstein served his nation as the U.S. Ambassador at Large for International Religious Freedom, carrying out his responsibilities as the country's chief diplomat on religious freedom issues. Also an attorney, he taught seminars on Church–State law and Jewish Law for 35 years at Georgetown University Law Center.
During his career, Rabbi Saperstein served on the boards or executive committees of numerous prominent U.S. interfaith and public interest organizations including the NAACP, the Leadership Conference on Civil and Human Rights, the National Religious Partnership on the Environment and the World Faith Development Dialogue.
A prolific writer and speaker, Rabbi Saperstein has appeared on most major U.S. television news and talk shows. Internationally, he has been interviewed by television, radio, and print media in over fifteen countries. His articles have appeared in the Washington Post, New York Times, and Harvard Law Review. His latest book is Jewish Dimensions of Social Justice: Tough Moral Choices of Our Time.
He currently serves as a Senior Fellow at the Georgetown University School of Foreign Service's Center for Jewish Civilization as well as the Senior Advisor for Strategy and Policy for the Union for Reform Judaism.
Rabbi Saperstein is married to Ellen Weiss, an award-winning journalist, and has two sons, Daniel, a musician, and Ari, an artist and writer.
Writer, historian, and activist Rebecca Solnit is the author of more than twenty books on feminism, western and urban history, popular power, social change and insurrection, wandering and walking, hope and catastrophe. Her books include Recollections of My Nonexistence; Hope in the Dark; Men Explain Things to Me; and A Paradise Built in Hell: The Extraordinary Communities that Arise in Disaster. A product of the California public education system from kindergarten to graduate school, she writes regularly for the Guardian and serves on the board of the climate group Oil Change International.
David Turnbull is the Strategic Communications Director at Oil Change International, developing communications, campaign, and narrative strategies to bring Oil Change's research on the financing, influence and impacts of fossil fuels to the public, the media, and decision-makers. Prior to his current position with Oil Change, David was Executive Director of Climate Action Network – International, a global network of nearly 1,000 organizations in dozens of countries coordinating and advocating for global solutions to the climate crisis. David also currently serves as Board Secretary for the US Climate Action Network, and was Chair of the organization's Board from 2016 to 2018. He was previously a member of the Board of Directors for SustainUS, a youth-led organization focused on sustainable development and the climate crisis. David lives in Portland, Oregon with his wife and two young children, all of whom inspire him to fight for a safer climate everyday.
Akaya Windwood facilitates transformation. She advises, trains, and consults on how change happens individually, organizationally and societally. She is on the faculty for the RSF Social Finance Integrated Capital Fellowship, and is founder of the New Universal, which centers human wisdom in the wisdom of brown women.
She was the President of Rockwood Leadership Institute for many years, and directed the Mycelium Fund, which awarded small grants to non-profit organizations based on generosity and interconnectedness. In 2018, Akaya was one of Conscious Company's 30 World Changing Women, and has been a featured speaker at the Stanford Social Innovation Institute, the Aspen Institute, and the New Zealand Philanthropy Summit conferences.
She received an Ella Award from the Ella Baker Center for Human Rights, and received the 2020 Vision Award from Middlebury College. Akaya is deeply committed to working for a fair and equitable global society while infusing a sense of purpose, delight and wonder into everything we do. Akaya lives in Oakland, CA where she reads science fiction, makes sauerkraut, and relishes growing enormous squashes in her garden.