Taking Down Goliath:
Jewish Climate Organizing on Campus
This is an in-person climate-focused community organizing training specifically for Jewish college students on Philadelphia campuses.
Why us? Because we are the ones inheriting the planet and the climate crisis. Because social movements throughout history have been propelled by younger generations. Because as Jews, we can do more to organize our communities to address the climate crisis and bring about justice.
What will we learn? We'll learn about strategy for building social movements, practice taking direct action together, and make a plan for ongoing organizing on your campus.
About the Program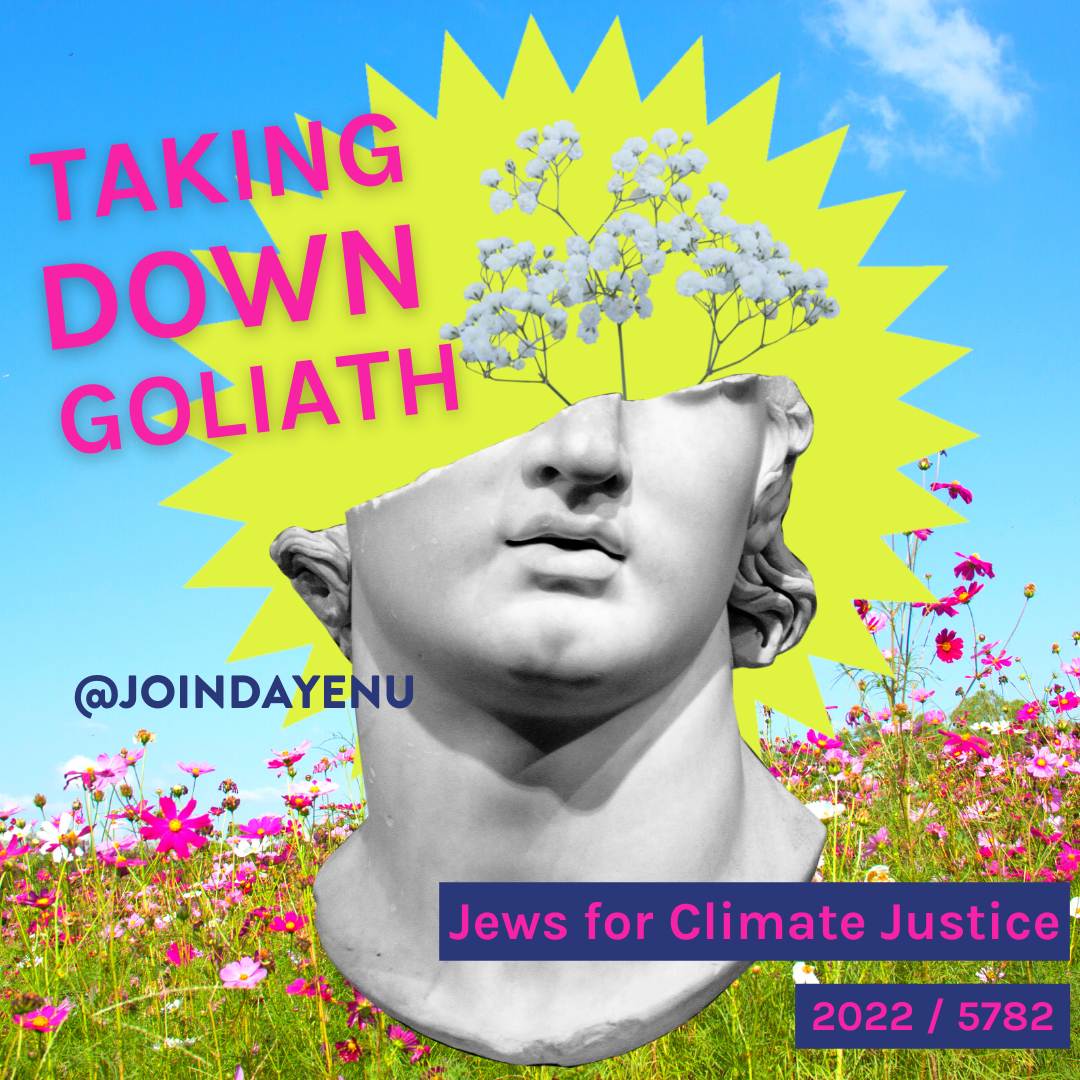 Philly Campus Training
February 19-20
This training will take place in-person in Philadelphia at Penn Hillel's Steinhardt Hall and is intended for anyone associated with a college or university campus in the Philly area - undergraduate and graduate students, faculty, and staff.
The training runs from February 19-20 as follows:
Saturday, February 19, 6 pm: Havdalah, Dinner, and Training Begins
Sunday, February 20, 9 am - 4 pm: Training & Action Planning
[Chapter 1] POWER
Who has it, how we build it, and what we can do to stop the climate crisis
[Chapter 2] JUSTICE
How the Climate Crisis intersects with other issues of Justice & envisioning a Just Transition.
[Chapter 3] ACTION
Campaign arcs and action. Prepare to take action together. Develop a plan to organize on your campus.
Dayenu is committed to racial equity, accessibility, and social justice. Sephardi and Mizrahi Jews, Black and Indigenous people, people of color, people with disabilities, and LGBTQIA people are strongly encouraged to register.
Accessibility: We can share training materials in advance to those who request it. Please let us know if you have specific accessibility needs when you register, so that we can make sure to meet your needs.
Covid Safety: We are working closely with the Penn Hillel team to make sure COVID guidelines and safety standards are met.
Final registration deadline: Wednesday, Feb 16, 2022
Meet the 'Taking Down Goliath' Trainers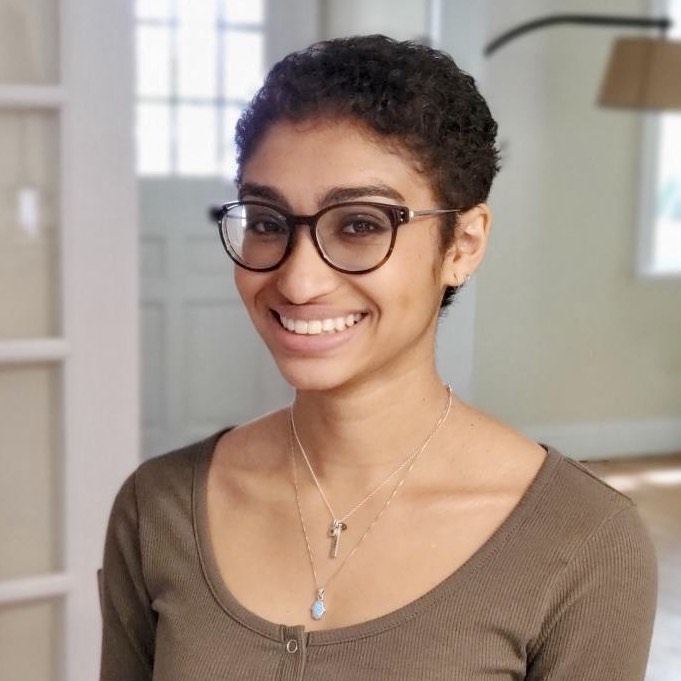 Sumner Lewis is the National Youth Organizer for Dayenu. She currently resides in Brooklyn as a part of the inaugural JOC Bayit of the Avodah Service Corps. Sumner is a recent graduate of Westfield State University with a BA in Political Science and minors in Ethnic and Gender Studies, Communications, and History. She also wrote for Alma as a 2020-2021 College Writing Fellow. At Dayenu, Sumner focuses on supporting young organizers ages 18 to 30.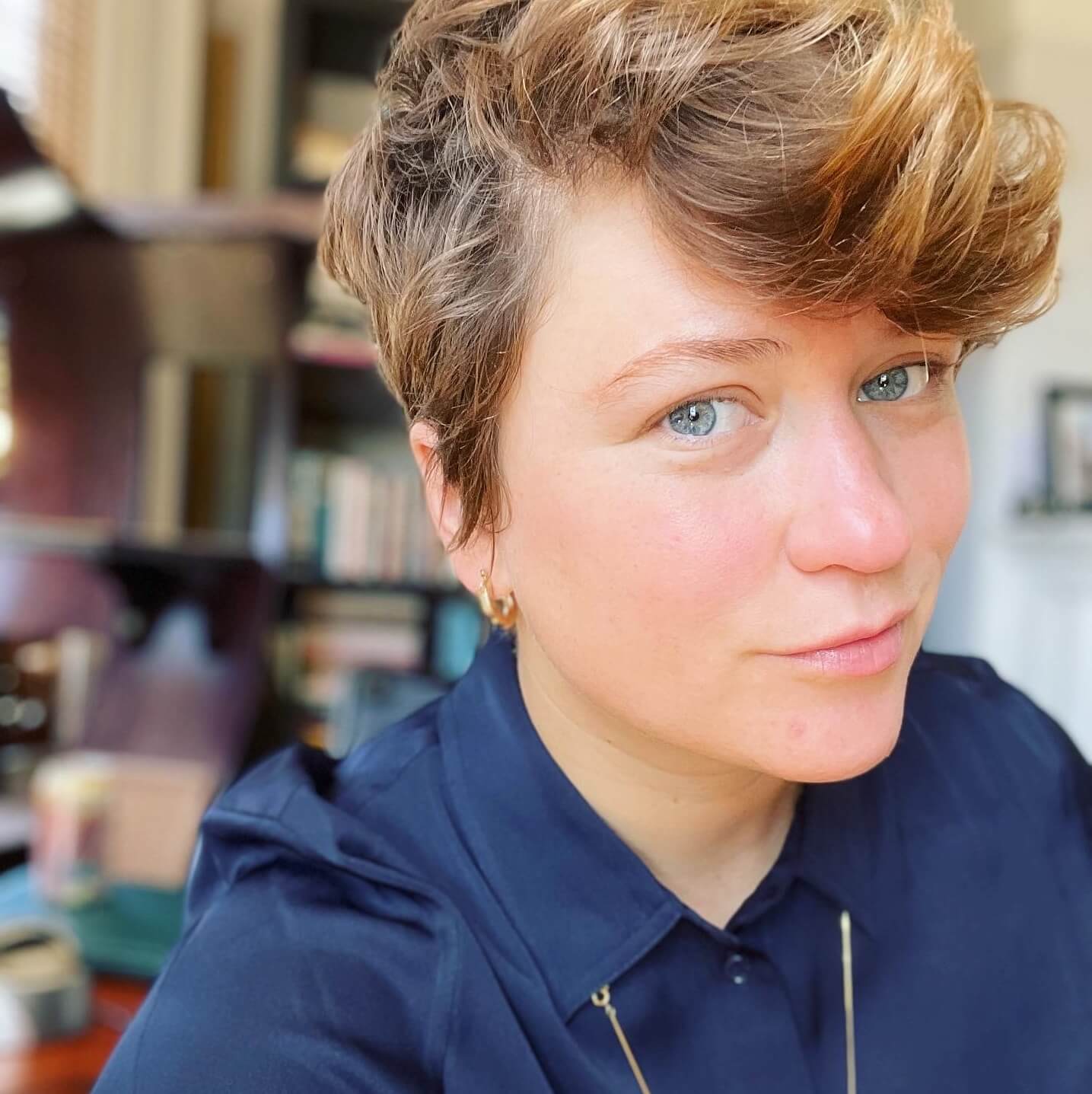 Muriel MacDonald is an organizer, trainer, and communicator based in San Francisco, CA. As Dayenu's National Organizer and Digital Manager, Muriel supported "#HearTheCall" actions across the country through training, coaching, and systems support. As a volunteer with Sunrise Movement, Muriel has trained hundreds of young people in the Bay Area, Boise, New Orleans and beyond, as well as planning and orchestrating large-scale direct actions and serving as a hub coordinator for Sunrise Bay Area. When not organizing, Muriel can be found riding their bike, spending time outdoors, and making music on Shabbat.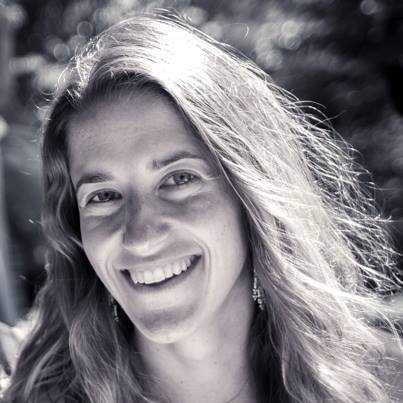 Vicki Kaplan is Dayenu's Director of Organizing, and an organizer, activist, and campaigner committed to movement-building and anti-racism. As Organizing Director and campaigner at MoveOn from 2012-2020, she oversaw organizing programs, mobilizations, and election campaigns that engaged and developed the leadership of tens of thousands of activists. Prior to MoveOn, Vicki worked with communities around the country to shut down dirty coal plants, was a labor and human rights organizer in the midwest, and campaigned to protect water as a public resource. Her organizing work has been featured in the Washington Post, the Wall Street Journal, and the Los Angeles Times.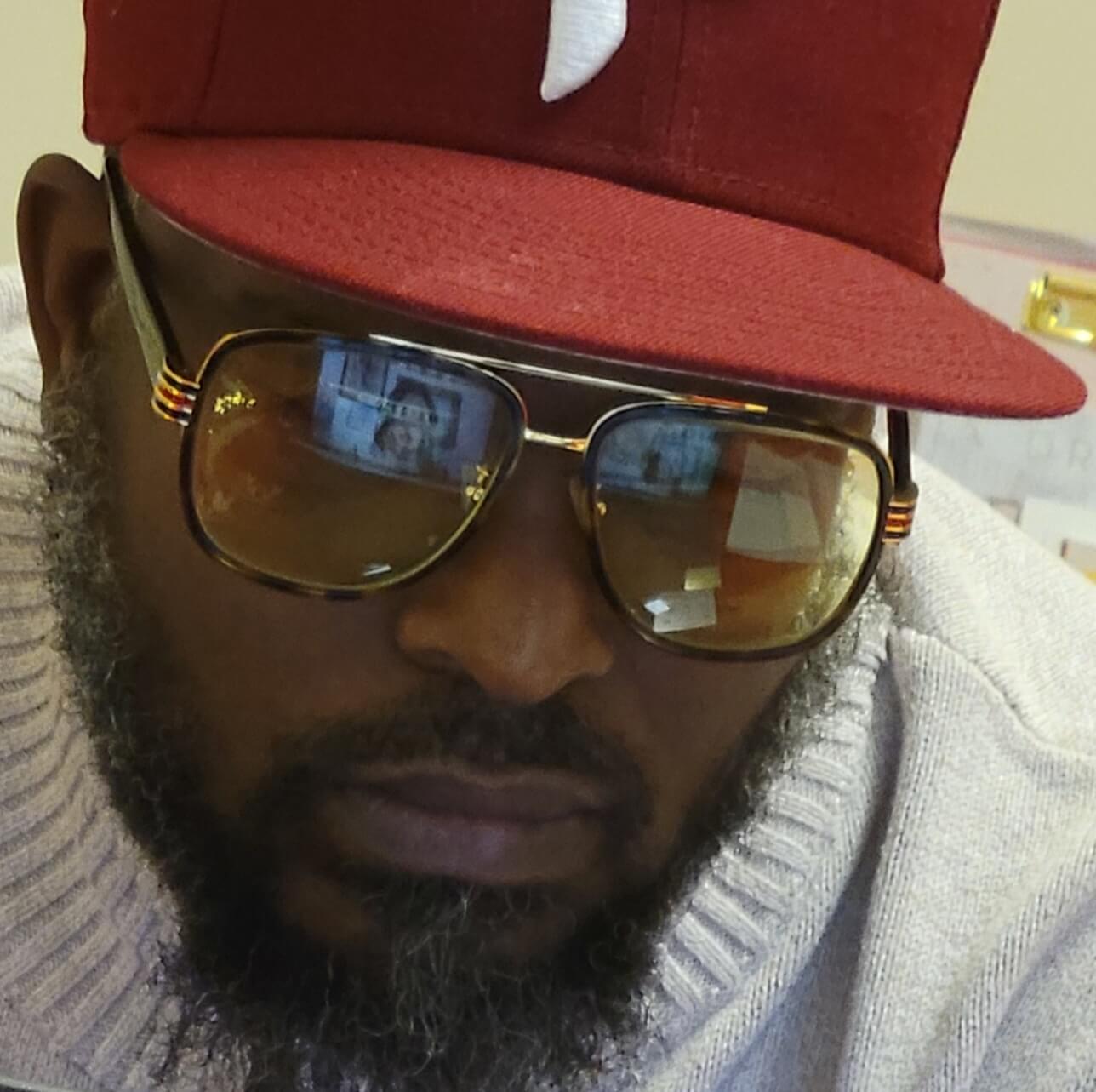 Guest Speaker: Shawmar Pitts from Philly THRIVE

Shawmar Pitts a strategy organizer for Philly Thrive. He is a lifelong South Philly resident in the Graysferry neighborhood. His passion for pursuing environmental justice was originated by wanting his community to be included in it's existence.

Through organizing, Philly Thrive won a permanent closure of the PES oil refinery and an end to 154 years of pollution. Their current campaign contests for justice in the historic refinery site redevelopment – organizing to win a complete cleanup of the site and robust reinvestment in their neighborhoods. Philly Thrive also runs robust community support programs, including a youth summer camp, a gun violence healing circle, a women's support circle, and a weekly food box delivery. Shawmar has been a part of Philly Thrive for 3 years.
Alana Schreibman is a co-leader and co-founder of UPenn's Dayenu Circle, situated within the Tzedek Center at Penn Hillel. She helped organize the Philadelphia "#HearTheCall" action last year. Academically, she is majoring in Earth Science, minoring in Chemistry and Chinese Studies, and is on the pre-medical track. In addition to Dayenu, Alana advocates for environmental health justice as co-head of campaigns for Penn GlobeMed and as a volunteer organizer for C-4, the College Coalition Concerning Chester, and is an undergraduate researcher in environmental epidemiology in the Himes Lab at Penn Medicine. In her free time, Alana can be found running on the Schuylkill River or singing with the University of Pennsylvania Shabbatones.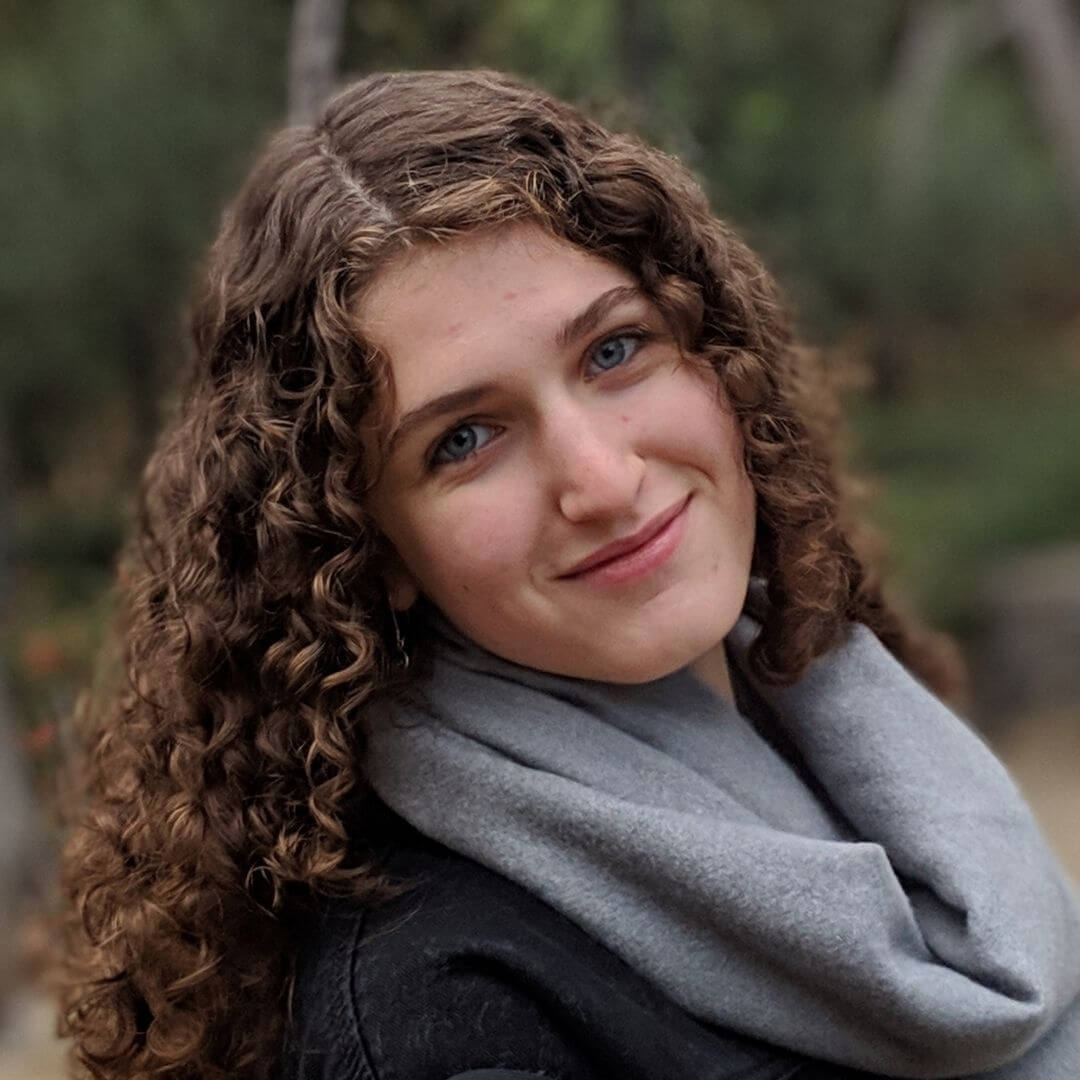 Atara Saunders is a sophomore at Drexel University studying Global Studies, and Economics + Public Health. She is the current Vice President of Drexel's Jewish Student Association and is currently in the process of forming a Dayenu circle at Drexel Hillel. Atara has organized school strikes for climate in the Philadelphia area and has served as Philadelphia Youth Climate Strike's finance committee leader. In her free time, Atara loves to bake and is currently on a hunt for the best babka recipe.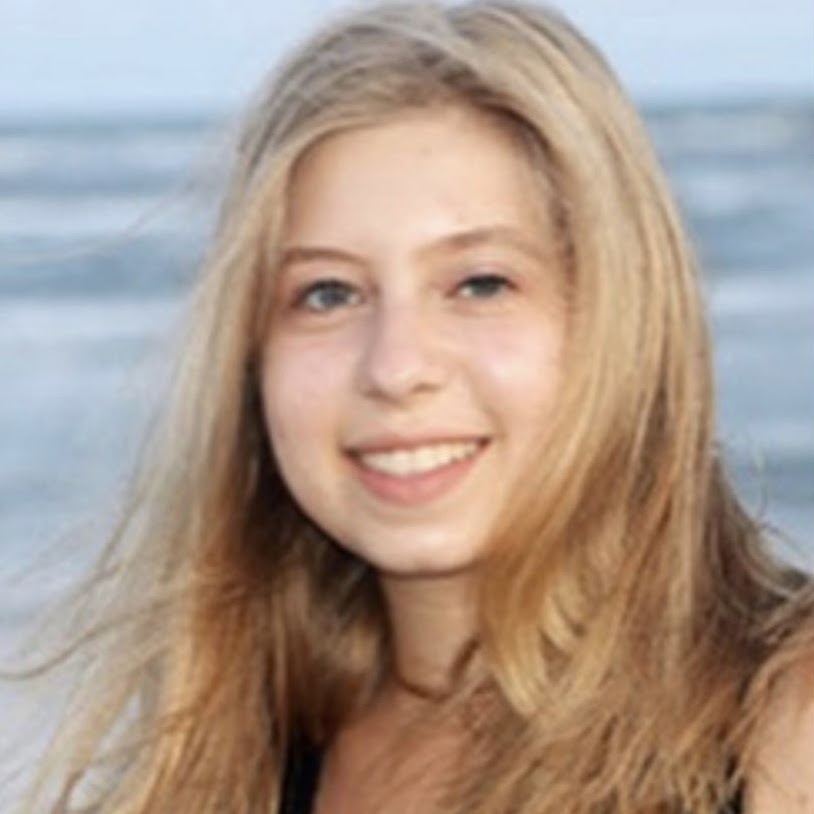 Madeline Canfield is the Organizing Coordinator for the Jewish Youth Climate Movement (JYCM), a project of Hazon. She joined Hazon with a background in youth climate justice activism, having previously organized with the Sunrise Movement, co-founded Houston Youth Climate Strike, co-led the Youth Working Group for the City of Houston Climate Action Plan, and served on the Zero Hour Partnerships Team. She is also a co-founder of the anti-sexual assault organization Jewish Teens for Empowered Consent. She is currently a sophomore at Brown University, where she is studying English.